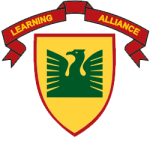 Administrator- Senior School
Learning Alliance Aziz Avenue
Learning Alliance Aziz Avenue is looking for an Administrator for its Senior School. Interested Candidate should be a graduate from a reputable institute and should have at least 1-2 years of relevant work experience, preferably as an administrator in any Educational institute. In this role, the major responsibilities include;
To supervise all administrative tasks of the respective campus including teachers attendance, timetables etc.
To coordinate daily routine tasks, manage events/activities.
To liaison with the respective Principal/SVP/VP for all school related matters
To ensure discipline among students and compliance with school rules and regulations.
Candidate with strong interpersonal skills and excellent communication skills are encouraged to apply.